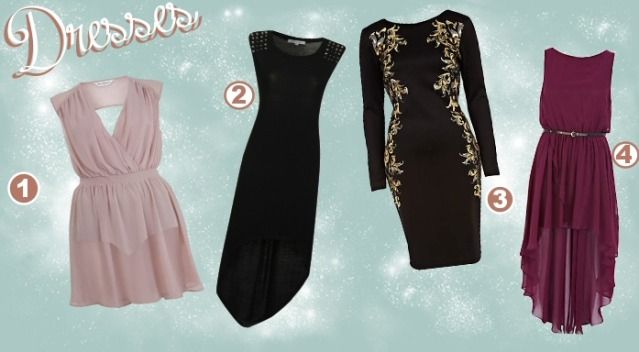 After seeing Lizzie's post about freshers dresses it got me panicking! I'm just about to go into my second year of uni and freshers fortnight is HUGE in Southampton, and of course every girl wants new outfits for big nights out!
The first dress is from Miss Selfridge's and I've been after a knicker dress for ages, I need to try this on incase its see through though, I'm loving brands embracing pastels for a/w - I never thought I'd see it.
Secondly a stud embellished number from Glamorous which we stock at work. Everything is right about this dress - dip hem, studs and light weight. PERFECT for dancing.
The last two are from River Island and slightly on the pricey end of the budget. Body con is super flattering and I love the gold detailing in this one, the colour of this one is superb! Bring on payday! What outfits are you planning for your freshers?