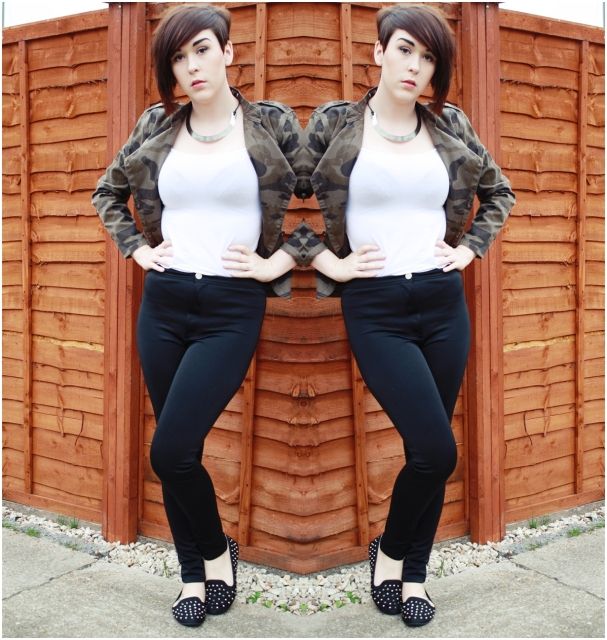 Jacket - £5.50 Charity Shop
Necklace - £2.99 River Island Sale
Disco Pants - £30 River Island
Black Vectras - £28 Topshop
This jacket is my favorite thing EVER right now. I was willing to pay out £30 for a similar one in Zara a couple of weeks ago but my auntie, nan and I went to Whitstable last week and the last charity shop we went in I found this. I've been wearing it with everything! Fulling supporting camo' and grunge right now!
P.s I'm back in Southampton after 2 weeks at home, so my normal blogging will commence :)
How was your weekend!?