During my first week back at uni Luke and I
happened
to pop into Topshop - what a mistake - I was actually searching the jewellery stand for a skull necklace I'd seen on their website a couple of weeks ago so that I knew it was there ahead for the student lock in in a couple weeks time, but was distracted by earcuffs and this beautiful necklace and decided to buy these two as they go together - honestly DO NOT go in topshop if you are a sucker for jewellery, theres so much nice stuff in there right now. The necklace is so cute! It reminds me of bunting and its chain is long enough to pull tight under a shirt collar or loose over a vest, and as for the ear cuff? well I'm sold, they are perfect for girls with short hair, a little bit different to your conventional dangley earring don't you think, and I plan on getting many more of the detailed ones for future nights out!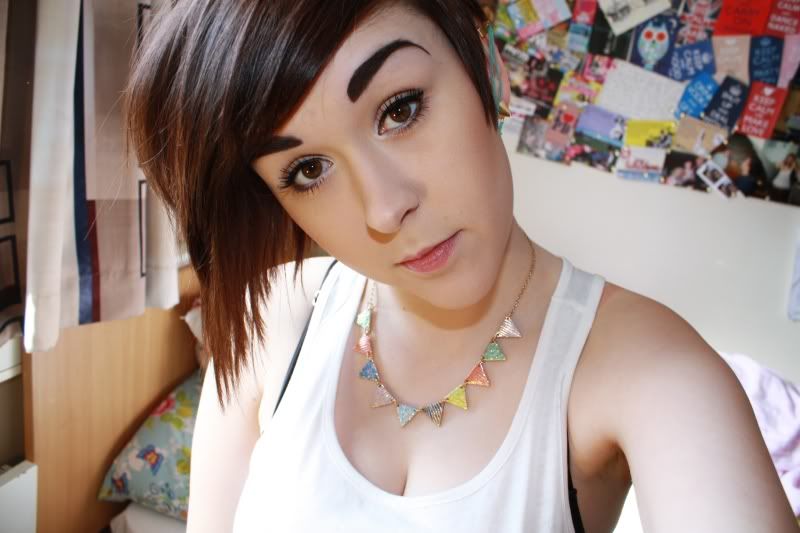 Topshop Ditsy Bunting Necklace £10.00
here
Topshop Neon Turquoise Ear Cuff -
Currently not online
- Other earcuffs by Topshop
here
What do you think of Ear cuffs? will they be making there way into your future hauls?